Location, location, location
So now that you have good messaging content with the right connectors and timing, and presumably creative, where do you go with it?  Super bowl TV ads would be nice but let's face it, it comes down to three factors: cost, appropriate media for message type, and channel preference from your target audience. Most small and medium sized businesses are cost constrained and that becomes the weighting factor, so optimization becomes even more critical to marketing ROI.  This is where an A&U study can really help you determine the most cost effective form of advertising that maximizes reach for your target audience.  Having been ex ad agency types we have gone through this exercise many times with clients—in most cases very successfully as long as we have real facts from your target audience.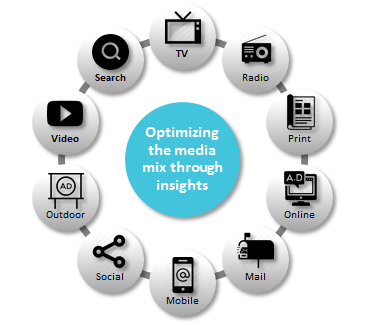 Improved Reach and Customer Acquisition
Improved Cost Efficiency
Boost Ad Spend ROI
Grow Revenues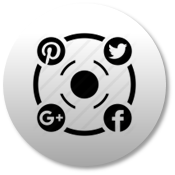 Special Note on Social Media Optimization
Social Networking
Micro Blogging
Video Promotions
Slide Promotions
Case Study Promotions
Photo Sharing
Group Participation – Answer & Comment Posting
RSS Promotions
Widgets Promotions
The lines between social media optimization (SMO) and search engine optimization (SEO) are becoming increasingly blurred. In the past, the two were looked at as separate and distinct aspects of marketing, but the reality is that they're more intertwined than you might think.
For SEO, optimizing your website is crucial. The content on every page helps search engines understand what your website is about. So when people are searching for topics relevant to your site, search engines know to recommend your content. Social media optimization is very similar. But instead of optimizing your website, you need to optimize your profile.
Creating your profile seems like a pretty simple task, yet it's one of the first areas of SMO where businesses fall short. Think of your company's profile page as your brand positioning. If it's weak, it's hard to build anything on top of it.

What we do…
First, we evaluate the media channels where you are likely to reach your target audience—this becomes the "box." From inside the box, we parse individual message types against the most effective channel for greatest impact. Then we apply the costs: for each channel, creative development, and resource time commitments, and begin the optimization process. We highly suggest a tracking survey as a compliment to this process to measure reach and impact, and to ensure maximum ROI.


Your competitive advantage…
Being able to optimize your media plan gives you cost savings, while boosting sales with a more targeted and precise approach.