Anything but brief
We take great pride in our briefing development process. In our experience, a well-conceived brief that is grounded in your marketing strategy makes all the difference in the world. So often design teams are misinformed or worse uninformed, and the horses run away with the carriage. In many cases, you end up with great designs that unfortunately miss the mark and the creative piece becomes a throw-away or if not too bad a one-off. The marriage between good strategic direction and talented designers is truly something to behold.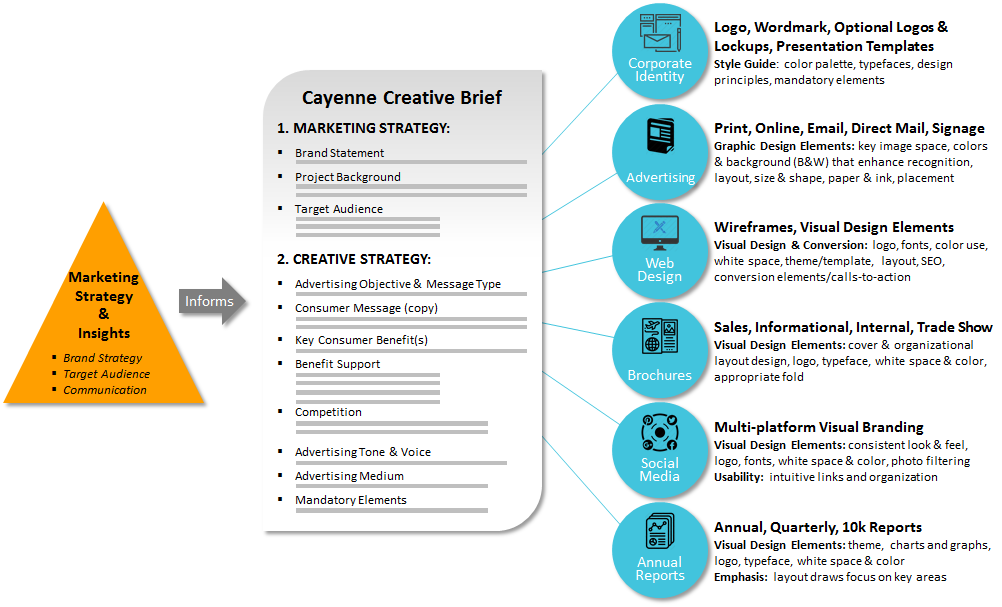 What we do…
We start with a jointly developed creative brief. The brief itself is informed by your marketing strategy and any additional customer insights needed  to guide specific elements for the creative piece. The brief development process entails the creation of copy as well that may have already been tested. The brief will convey all of the necessary information to initiate the creative team into action. The creative team will work directly with the client in providing direction and key decision making. The initial creative outputs are typically in the form of "comps" that contain optional layouts and proposed designs showing the relative position of text and illustrations etc. before finished pieces have been finalized.design


Your competitive advantage…
Having insights and marketing strategy directly inform your creative design process will immeasurably increase your chances for success in the market place. Our unique creative designs will not only thrill you and your team, but most importantly your audience.