A virtual reality check
Testing a product or service concept is at the heart of the overall product development process.  A concept contains multiple elements that must be tested to ensure market acceptance.  Ask yourself—what features and benefits do I bring to the table that excite my target audience?  What price optimizes profit margin and demand, and what positioning statement captures attention and differentiates the product from the competition?  All of these questions and more are answered through our product concept testing study.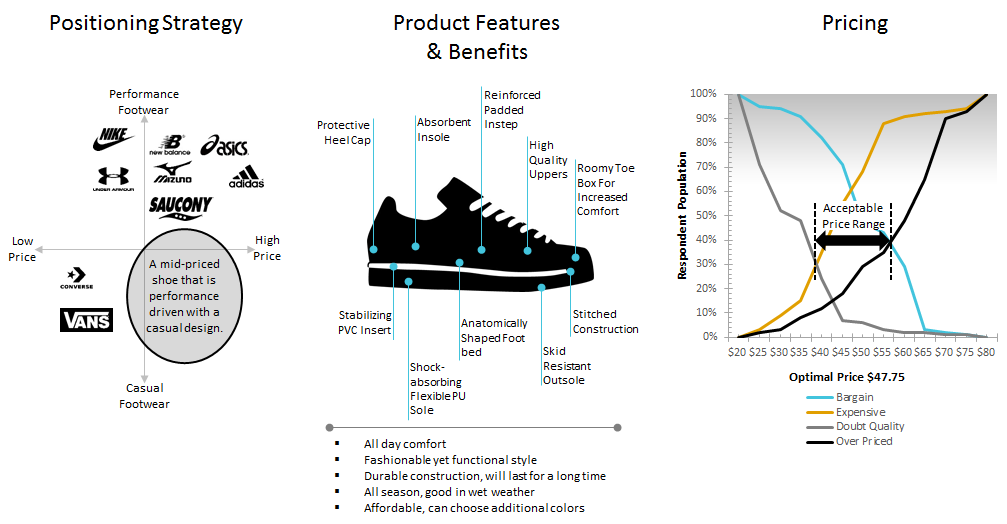 What we do...
We'll help you pull together all the important variable inputs that make up a comprehensive product or service concept, including:  several testable positioning options, functions and features tied to your concept and competitive offerings, package and name testing, as well as pricing configurations aligned to offer bundles. The concept study will allow target audience respondents to choose and prioritize all of the variable inputs to inform all of your decision making.


Your competitive advantage...
Having a tested and validated concept ensures market place success—with minimal investment and risk.  Hidden or unmet needs, differing priorities, and pricing rationale discovered through this testing process will provide critical feedback to your development team.  Not to mention, seamless guidance to your communications strategy (promotions and offers).