What gets measured gets managed
Waiting for sales to indicate brand and communications success is equivalent to driving a car by looking through the rear view mirror.  Don't wait until it's too late. If an advertisement or promotional offer is not having the desired effect or so you think, maybe the lag in sales is due to a seismic category change, bad or fraudulent ad placement, or a new competitor suddenly appearing on the scene. A tracking survey offers you a view into the future, so adjustments to the marketing strategy can be made intelligently with a high degree of accuracy (e.g. achieving set awareness thresholds lets you know how long to run specific segments of a campaign or where to adjust channels/media to maximize sales).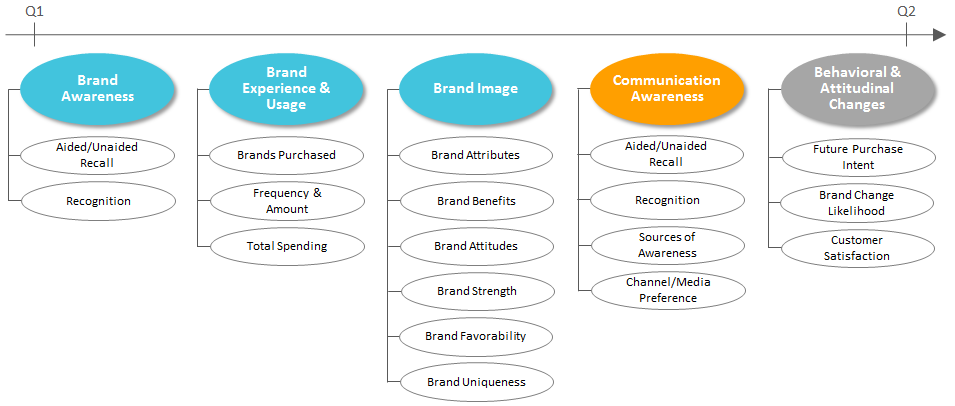 What we do…
We'll analyze and prioritize key information needs for business and marketing decision making.  We'll customize the length of interview and frequency, and optimize for cost effectiveness.  We'll align field timing relative to ad placement in concert with your business/marketing planning process to increase effectiveness.


Your competitive advantage…
This is an invaluable tool (fact base) to have prior to any annual/quarterly marketing planning meeting.  You will be able to measure ad effectiveness, changes in brand attitudes and the category, competitive offerings, and future purchasing.